To accompany Somehow a Stranger, an entirely image-based book created with Risograph- and Offset- printed imagery and custom stamping.

2022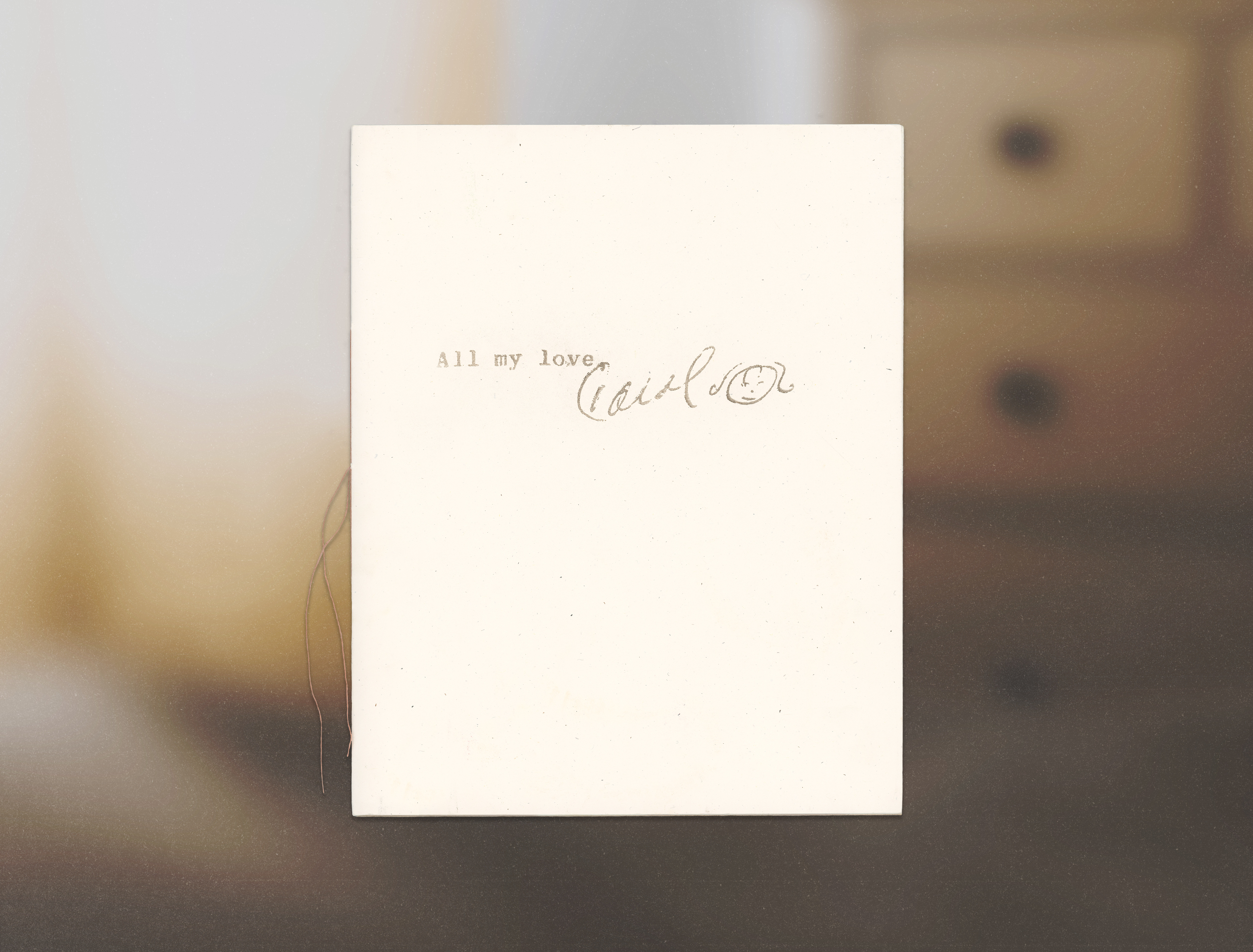 All My Love
, 2021, Synthetic fiber, Risograph, stamps, and offset printed on speckletone paper, 8x10in closed.
All My Love
is the third book created to accompany my graduate thesis body of work,
Somehow a Stranger
(following
Forget Me Not
). Unlike its predecessor, which is composed of several long-form essays, this book is entirely composed of images. The only text that appears is a short introduction on the first page.
The content of this book comes is a selection from the massive archive created during my thesis research—photographs, shots from digitized Super 8 film, documents from government and medical records, handwritten letters, scanned film strips. This book is a celebration of the concrete presence of the first archive for our family.
In keeping with the visual language across the entire body of work, the imagery is purposefully blurred, distorted, obscured. I view this choice as a marker of my own perspective—at once informed by the years of research, while also murky with my own memories and present-day experiences interacting with my grandmother.

The book is printed using a Risograph* and Heidelberg Offset Printing Press, with patterns stamped in various metallic shades of gold and pearl throughout. The cover is also stamped in my grandmother's handwriting and doodle in metallic gold ink with gold embossing powder, which sloughs off over time. Like
Forget Me Not
, this book is bound using the same thread woven into the final thesis tapestries.
*Using red, flat gold, federal blue, black, white, and metallic gold.