Katie Williams
is a designer, artist and cat mom living in Chicago. She is currently earning her
MFA in Visual Communication Design
at the School of the Art Institute of Chicago. This is her weaving web portfolio.

Page under construction, to be fully updated soon.



Untitled (Family Tree)
2021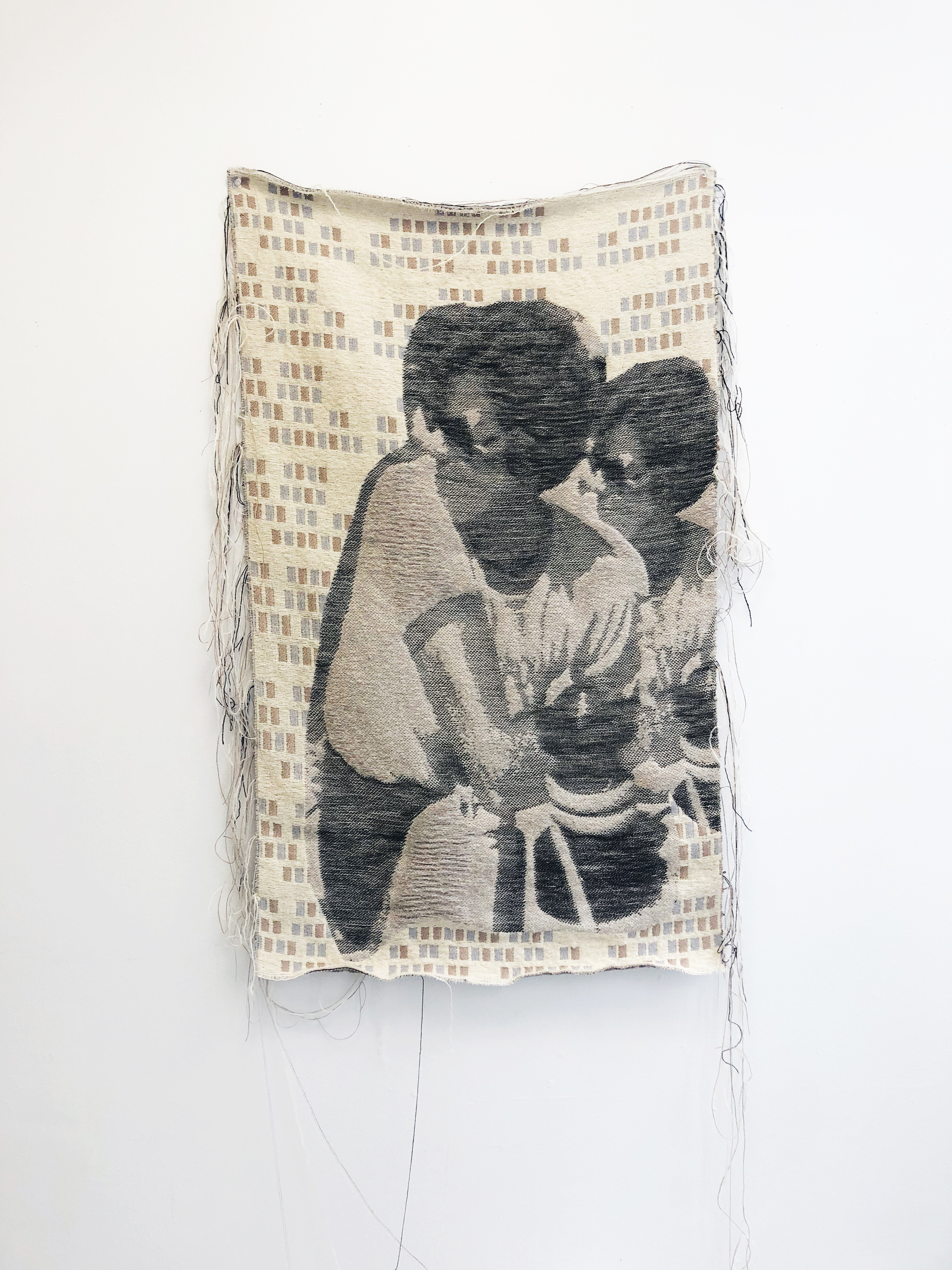 An exploratory experiment, this weaving holds a "background" pattern that is an abstraction of the family tree I have built using my research on Ancestry.com, and a "foreground" image of my grandmother doubled up. Her directionality is important, as she is both looking toward and away from her own image.

4 weft, weft-backed structure. Handwoven on a TC2 Digital Jacquard loom.

Untitled (Family Tree), 2021, Handwoven cotton, synthetic fiber, and wool, 46.5x27in.