Hyde Park Art Center Redesign
2020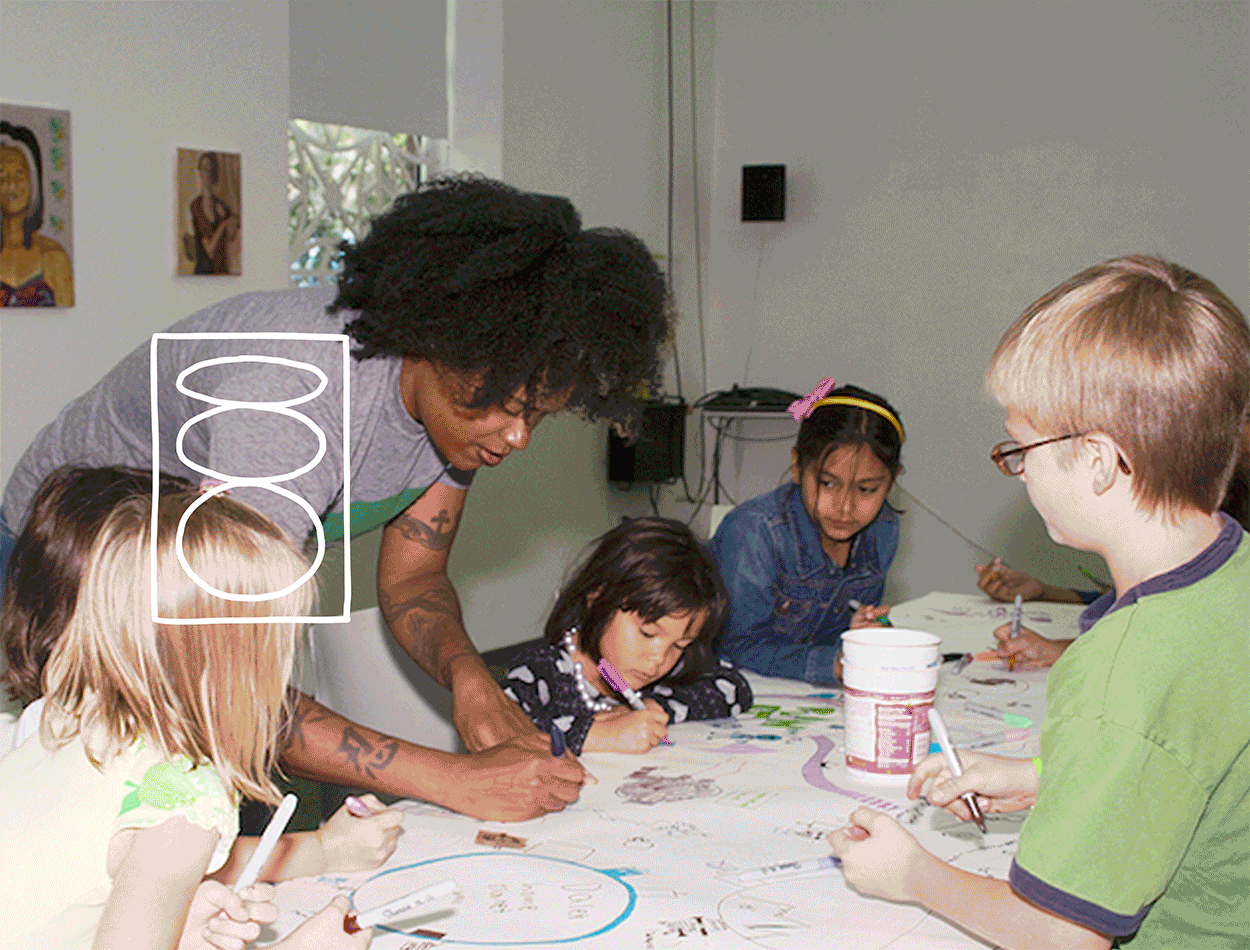 Hyde Park Art Center is an arts education and exhibition space in Chicago's Hyde Park neighborhood. With its rich history, HPAC has been a pillar in the Hyde Park neighborhood and in the Chicago art world as a whole.
The new concept is a visualization of the four pillars of the art center's mission: education, exhibitions, residencies and community. With the four illustrative shapes, this logomark can be composed in a horizontal or quadrant-style lockup. Depending on context, it can be presented in the standard identity colors (as either solid shapes or outlines), black, white or with photographs or textures. The mark can also be broken up and each shape can be used in isolation, often to designate an employee's role on a business card. It is recognizable enough to be used as standalone graphics, but is presented in full with the logotype set in
.
Full brand guidelines book, complete with contextual research and concept sketches, available upon request.
All background images sourced from
Hyde Park Art Center
. View website for all artist information for works included in any imagery.